Dr Fomunyoh ruffles Biya regime again! " Opposition and civil society will not accept another presidential election without major electoral reforms"
Dr Christopher Fomunyoh, Senior Associate for Africa and Regional Director at the Washington DC-based National Democratic Institute, NDI, has, in an exclusive inter view, ruffled the close to 40-year[1]old Biya regime. In an interview granted the US based authoritative and widely[1]read Pan African Visions Magazine, Dr Fomunyoh, without mincing words, puts responsibility for Cameroon's crises, at the doorsteps of the Biya regime.
The Norwegian Refugee Council just released a report that lists the top 10 displacement crises in the world, and all are in African countries. As a pan Africanist and someone who crisscrosses the continent regularly for peace, democracy and good governance, how do you react to such a classification?
I'm devastated! You can't argue with the list which calls out DR Congo, Burkina Faso, Cameroon, South Sudan, Chad, Mali, Sudan, Nigeria, Burundi and Ethiopia in that order. The list is based on hard facts and therefore very painful to see. It speaks to the reality of the multiple conflicts currently ongo- ing on the continent. These con- flicts are impacting heavily already marginalised and vulnerable populations, especially those in rural areas who are out of the sight of political elite and diplomats who live in capital cities. On the one hand, this list points to poor governance and the failure of national governments and our regional organisations to prevent or resolve conflicts and guarantee the safety, security and wellbeing of citizens. At the same time, it is testament to the fact that the rest of the world and multinational organisations like the United Nations system seem to have closed their eyes to the havoc occurring in many of the conflict zones across the continent. It is extremely disappointing and sad that many of today's African leaders are failing us. Surprisingly, some of the good leaders are going along with complicit silence. Every African and genuine friend of the continent should be revolted by these reports and statistics on conflicts, misery and suffering. For a continent that is so rich in mineral resources and human capital, we are better than being perceived as the permanent poster child for unresolved conflicts and violence that displace millions every year.
Why do you think regional organisations like the African Union, AU and even subregional bodies like ECOWAS, SADC, IGAD are not taking on these challenges?
Excellent question! Some of the subregional organisations like ECOWAS are doing what they can to pressure leaders in countries like Mali, Burkina Faso and Guinea, to perform better. SADC is active in Mozambique and Eswatini. Its interventions may still produce positive results. The AU itself is beginning to lose its luster as the enthusiasm and hopes that accompanied the organi- sation's launch in 2001 wither. Many of us now look back with nostalgia at the AU of former Malian president, Alpha Oumar Konare, when shared values and human security were guiding principles. It is regrettable that the era when leaders like the late Nelson Mandela, Thabo Mbeki, Olusegun Obasanjo, Nicephore Soglo, Ellen Johnson Sirleaf, Konare and others paid more attention to peer review mechanism has so easily faced out. The African Renaissance now looks so distant.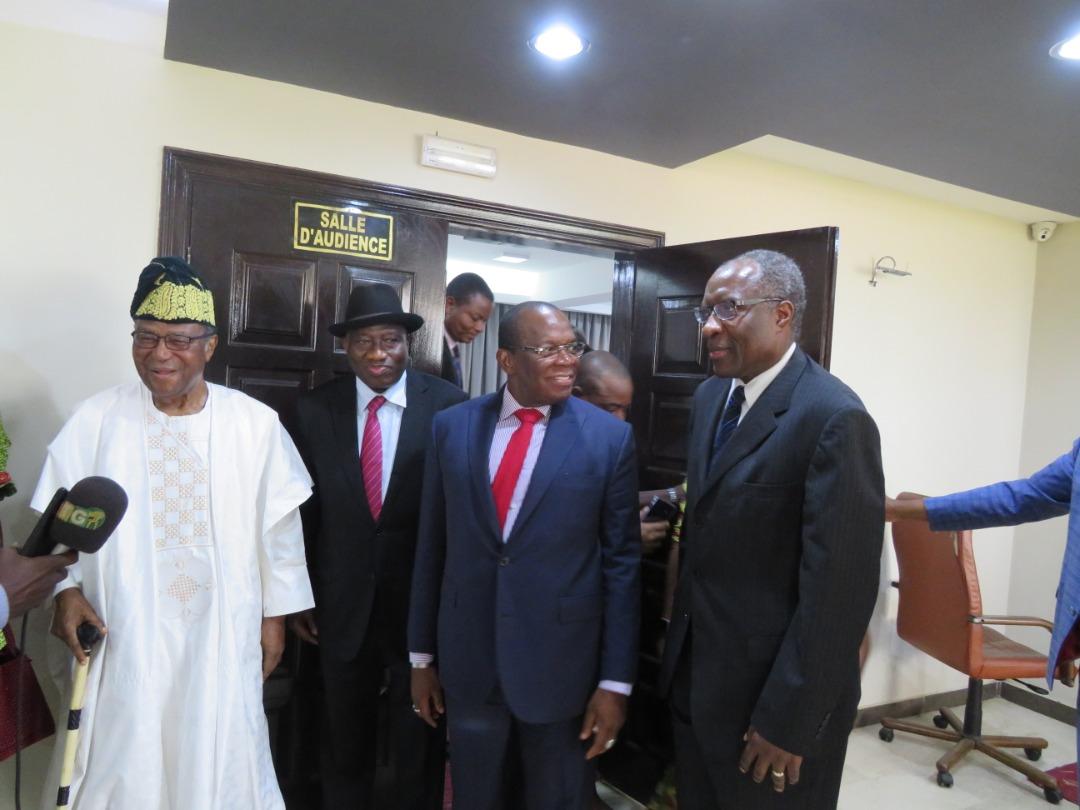 Your home country, Cameroon, just celebrated 50 years of its unitary state with some pomp, despite occupying third place on the Norwegian Refugee Council list. What' s your reading of the socioeconomic and political shape of Cameroon in the wake of that 50th anniversary celebration?
Cameroon is in very bad shape today on multiple fronts as it experiences overlapping and suffocating security, political and socio-economic crises. There are too many ongoing conflicts and inconsistencies, including around the May 20th date itself. For some Cameroonians, the abolition of the name the 'United Republic of Cameroon' by a presidential decree in 1984 took a lot of the veneer off the commemoration of a unitary state. Still others, especially among the English-speaking population, question the legality of the referendum of 1972, that put an end to the Federation and brought about the unitary state. Thus, is my view, unlike the symbolism of unity that May 20 should hold in Cameroon, that day has come to crystalise the contradictions of our history and destiny. On top of that, the country is embroiled in an ongoing five-year-old armed conflict in the North West and South West regions or the former Southern Cameroons; Boko Haram incursions continue in the Extreme North region around the Lake Chad basin; and insecurity persists on the eastern border with a restive Central African Republic. Add that to the internal socio-political tensions and polarisation, and the country looks like a powder keg that could explode at any time.
Is it true that the May 20 event was very chilly or literally nonexistent in many parts of the Englishspeaking regions the country?
If so, what should be the take home message from this? Since 2016, the North West and South regions of Cameroon or what was Southern Cameroons prior to reunification in 1961, have been suffering under grievances related to the marginalisation of the populations from these areas over the 60 years of experimentation with nation-building. Unfortunately, by 2017, the crisis, initially led by lawyers and teachers, morphed into an armed conflict that has left thousands dead, hundreds of villages burned, close to one million displaced persons, about 70,000 of whom are refugees in neigh- boring countries, and close to 800,000 children who have been denied access to education. Under such circumstances, and until there's a negotiated end to the conflict, it is not humanly possible to have people out feasting on a day that many see as the source of their pain and suffering, or political ills and misfortunes. Turnout at public events was generally low, especially as armed non-state groups had declared and actually enforced lockdowns in many communities in those regions.
The conflict in the North West and South West regions has taken an alarming toll on human life and property. What do you see as a way out?
As I have said consistently since the beginning of the conflict, the only way out is going to be through a negotiated resolution with third party facilitation, given the hatred and mistrust that now exists among the belligerents, and between sizeable chunks of the Anglophone population at home and abroad and the central government of President Paul Biya. There's an urgent need for a credible platform that would allow for the legitimate grievances of Anglophones to be addressed head on and resolved. The military option which many of us decried from the beginning has not only failed; it has generalised and normalised the kind of violence and atrocities from both sides that we have seen in the past five years. The losses, pain and fear or trauma under which the affected populations live will definitely not be alleviated by further killings and atrocities, not by bayonets and bullets; but by genuine, inclusive and mediated comprehensive peace talks that will get to the bottom of the grievances and bring agreement on solutions with which these populations can identify.
President Paul Biya has been in power for close to 40 of the 50 years of the unitary state. How much of liability or solution is he or could be in the quest for solutions to the conflict?
At close to 90 years old in a country where the median age is 19 years, and with 40 years as president, Paul Biya has long since missed the opportunity to lead Cameroon out of the conflict. The highly centralised jacobin-like system of government that Biya has put in place is such that no one else makes decisions in Yaounde except him. He needs to awaken from slumber to the realisation that people have died in their thousands, lives are being destroyed daily, a sizeable percentage of Anglophones believe that he and his regime are bent on destroying their educational and legal systems, and their culture and way of life, and so this conflict needs to end immediately.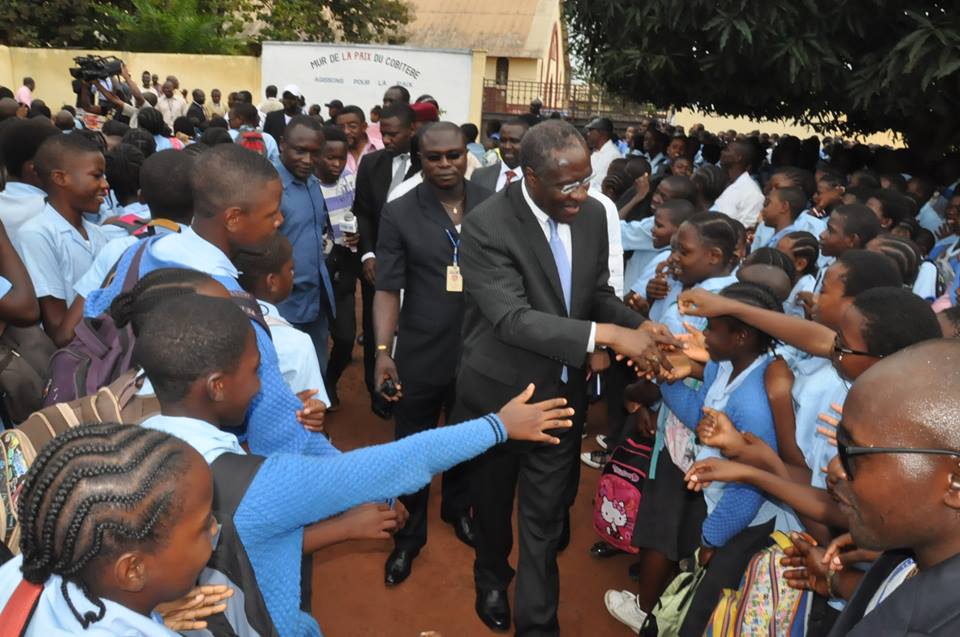 Interviewed recently after a visit to Cameroon, the former apartheid chief negotiator, Roelf Meyer said ' genuine and inclusive dialogue could be the only way out of the conflict in the North West and South West regions. What role do you think respected international actors like the former Minister Roelf Meyer, can play in bringing an end to the conflict?
Many Cameroonians were quite touched that an African leader like former South African minister, Roelf Meyer, would make the time to visit Cameroon and pay attention to the armed conflict where other Africans have been so indifferent and insensitive to. Roelf Meyer is a global leader of great stature given the prominent role he played in his home country to bring an end to apartheid and facilitate the release of Nelson Mandela. Even thereafter, his role in championing the cause of a new constitution for a new and democratic South Africa has remained indelible. Many countries around the world reach out to Roelf Meyer regularly to solicit his advice and wise counsel in tackling issues of conflict and difficult transitions. In fact, shortly after his Cameroon trip, Mr. Meyer flew to Bangkok, Thailand, for consultations on Myanmar (Burma). There's absolutely no doubt in my mind that he and others of his calibre can help us in Cameroon find peace and justice and put an end to this senseless war. Were Roelf Meyer to step forward, his impeccable credentials would make it difficult for those who have been opposed to negotiations to continue to block the process. Alternatively, it would become more obvious who wants the war and atrocities to continue, and hopefully that will make it easier for such individuals to be held accountable for their actions and their profiteering from the cri[1]sis.
Back to President Biya, the issue of succession is looming large for obvious reasons. Can you shed light on the succession mechanisms in place and how important it is for Cameroon to get it right?
I can understand the fretting and hand wringing around Biya's presidency. Historically, as illustrated by the examples of long serving African presidents like Houphouët Boigny in Côte d'Ivoire, Omar Bongo in Gabon, Gnassingbé Eyadéma in Togo, and Muammar Khaddafi in Libya, the death of long serving leaders portend chaos and confusion as various factions jockey for position. Some seek to replace him amidst a panoply of grievances that could boil over once the lid is off the simmering pot. As the oldest president in the world, Biya has kept the disparate threads together during his four decades of rule through old style autocratic methods like patron[1]age networks, excessive corruption and the instrumentalisation of the military and security services to squash or repress dissent and extract total loyalty to himself. Article 6 (4) of the constitution of Cameroon, as amended in 2008, provides that in case of a presidential vacancy, the president of the Senate assumes the seat for between 20 days and 120 days, during which time he must organise elections for a new president. However, inherent weaknesses in the country's institutional framework and fervent calls for major electoral reforms may render this constitutional option impracticable, given the country's very poor track record on adherence to, and implementation of its constitution, respect for the rule of law and the conduct of inclusive, transparent polls under Biya. There has been an outcry for electoral reforms, especially since the last presidential poll in 2018. It is doubtful opposition parties and the civil society in Cameroon would accept a new presidential election without substantial electoral reforms.
Looking at some of the names being floated out there as potential successors to Biya, the impression one gets is that should Biya not be there today, there are people ready to replace him the very next minute. How concerned should the country be that the constitutional succession pattern may not be followed?
It is no surprise that the poor performance of the current regime, gets many politicians to easily see them- selves outperforming the current crop of policy makers. The sad equation for Cameroon is that many of those most agitated at this time are themselves midgets and dwarfs compared to their underperforming team leader. They have to understand, as we say in French, that "ca ne passera pas!" Over the years, the regime has eliminated many of its potential rivals, some political heavyweights languish in prison and others are out of the country. The few who are coura[1]geously resisting the system within the country barely have room to breathe as political space continues to shrink while their voices are muscled or stifled.
Do you think it would be in the best interest of the Francophone majority to seriously give thought to prospects of the next president coming from the English-speaking regions as a means of addressing some of the historic injustices and boosting the prospects of a new dawn for Cameroon?
If Anglophones feel marginalised now because of six decades of Francophone absolute domination, wait until the next generation is told they'll have to brace themselves for another hand-picked autocratic Francophone president with zero democratic credentials and perhaps another decade or two of more blatant injustices and governance malpractices. Even if your question looks surreal for the time being, there are certain historical facts that can no longer be ignored. For example, right after independence in 1961, many Francophone politicians in the Douala area and the Western region actually hoped there would be new presidential elections and they would back John Ngu Foncha the Anglophone against Ahmadou Ahidjo. They were disappointed with the arrangement whereby Foncha accepted to become Ahidjo's Vice President of the Federation without a new election. Two decades later, prior to Paul Biya becoming president in 1982, the constitution was amended and the line of succession tinkered with so Biya would become the second personality of the country, instead of the Speaker of the National Assembly S.T. Muna who was an Anglophone. Ten years later in 1992, in the first competitive multiparty presidential election in Cameroon's history, the Anglophone candidate, John Fru Ndi, obtained his highest vote totals in regions that included the Francophone West and Littoral provinces at the time, and came close to defeating incumbent Paul Biya. One can therefore posit that deep down, there is a strong sentiment among even Francophones that a qualified Anglophone at the helm of Cameroon could more effectively get the country out of the mess in which it currently finds itself. Of course, while the armed conflict persists, thoughts like this one look more like an intellectual exercise than anything else.
Your own name has been floated during previous election cycles as a potential presidential candidate. For all you have done across Africa to help fashion and polish democracies, have you ever thought of dropping everything to go help the country rebuild, if called upon?
I'm humbled the way you pose the question. Indeed, it is difficult to have my experience and the expertise that I've been fortunate to gather over the years, have a human heart and a good conscience, and sit idly by while my people perish and languish in misery and despair. It's doubly painful when you realise that most of the ills that you identified and spoke strongly about in the past could have been resolved without firing a shot. With one's exposure to the world and international arena, one should be able to lift up one's fellow compatriots and give them another lease on a decent lifestyle and reposition one's country in its rightful place in Africa and the world. My position prior to the 2018 presidential poll was well known in terms of not walking into politicking while the blood of innocent citizens was being spilled in a senseless war. I do believe strongly that in life, one must have one's priorities right-that too is an indispensable aspect of visionary leadership.
On the future of Cameroon, what are your biggest fears and what gives you hope? Will there be a Cameroon after Biya?
Ironically, I have almost no fears left for Cameroon because most of the fears are already being materialised before our very eyes in terms of how broken, polarised, fragmented, and divided the country is right now. It couldn't be worse than we're currently experiencing. The good news is that 'countries don't die'; individuals and regimes come and go, but the people whose resilience is quite legendary will pick themselves up and soldier on. My greatest hope is in the younger generation as 60 percent of the population is under 25 years old, and yearning to find a better and more meaningful life and better opportunities for themselves, devoid of the prejudices, wickedness and mal[1]practices of the past. Also, for the very active group that represents 56 percent of the population between 15 and 65 years old, I hope they would draw lessons from the hardships and inferno of the Biya regime and turn the page so we can all work to put out the fires and begin the healing.